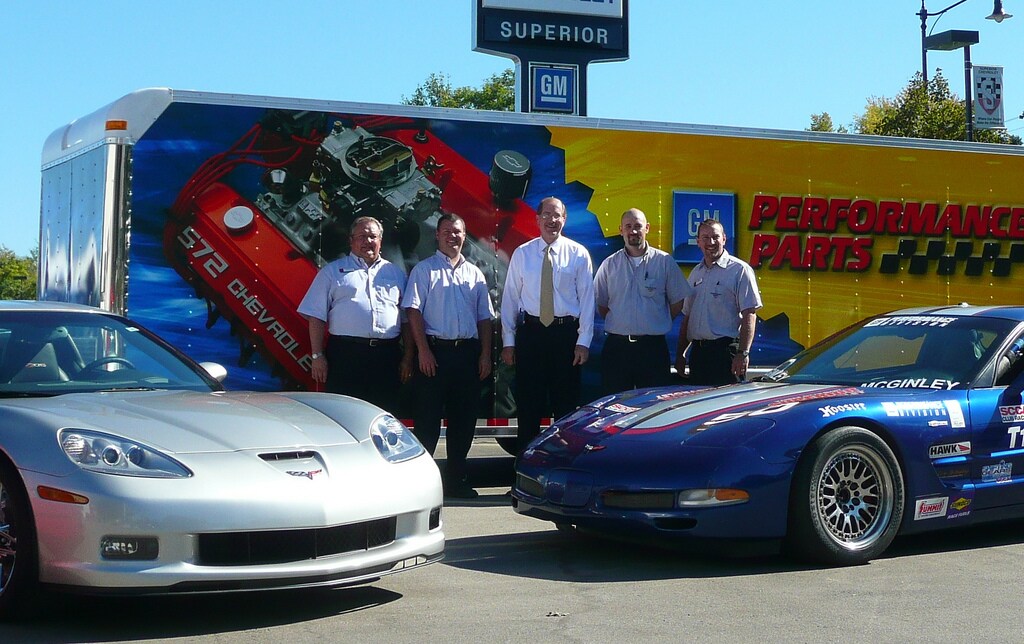 Hendrick Chevrolet Shawnee Mission - formerly Superior Chevrolet, welcomes members of the Sports Car Club of America!  Hendrick Chevrolet Shawnee Mission is a proud supporter of the SCCA, and has sponsored every SCCA road racing event at nearby Heartland Park Topeka since 2003.
This page will provide SCCA members with information on the kinds of things we do especially for your!  Please start here and explore our websites - we have an extensive inventory of new and pre-owned vehicles, and one of the best parts and service operations around.  Don't forget to visit our performance parts website!
SCCA Member Special Offers:
(Please have your SCCA member number ready for verification on special offers!)
New Vehicles -
All car club members will be able to buy New Chevrolet's for invoice price less any applicable rebates (plus administrative fee). Limited production and availability vehicles like the C7 Corvette, ZL1 Camaro, Calaway Corvette, Chevy SS, Camaro Z28, etc. will be excluded.
Pre-Owned Vehicles -
All club members will receive special "preferred" pricing from management.
Parts -
All club members will pay 15% over cost on GM Parts including parts on service and body shop repairs for non-menu or non-insurance parts, or get a 10% discount on Pro Shop items.
Service -
SCCA members get 20% off parts and labor for all non-menu item repairs.
Body Shop -
All club members will get a 10% discount on labor for all non-insurance repairs.
The #50 Superior Chevrolet C6 Corvette Team:
Driver: Mike McGinley
Crew Chief: Jeff Kopp
Chief Mechanics: Bill Anderson and Jason Lobdell

The #50 Superior Chevrolet C6 Corvette (prior to Hendrick Chevrolet Name Change) has set new track records for T1 Class at MAM and Hallett in SCCA National races this year!  Check out the video on our
Corvette Headquarters
page of the 2009 SCCA Run-offs at Road America!